Accessibility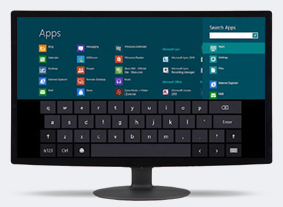 Computers can be configured for use by anybody and can provide a constructive source of leisure and opportunity.
The first time we worked with setting up a screen reader for a blind person was in 1993. A week later the user had it going faster than we could understand. The torrent of words from the speaker blurred together so that a typical user couldn't keep up with it. The user however had completely adapted to it and had set this speed as what they were comfortable with. This was the beginning of our commitment to finding usability solutions for people with uncommon challenges. It can be done.
Our Services
Difficult and unusual cases are our specialty.
Testimonial
In the 21st century a personal computer serves the purpose of increasing an individuals quality of life. This is rarely more apparent than when applied to people who deal with challenges in life that most people take for granted. The ability to interact with others and to have access to the world while at a computer can break down barriers for people who otherwise find themselves isolated from society in general. Assisting in these types of setups is the most rewarding work that a computer repair professional like myself can do.

James -

Owner of Computer Solutions Services